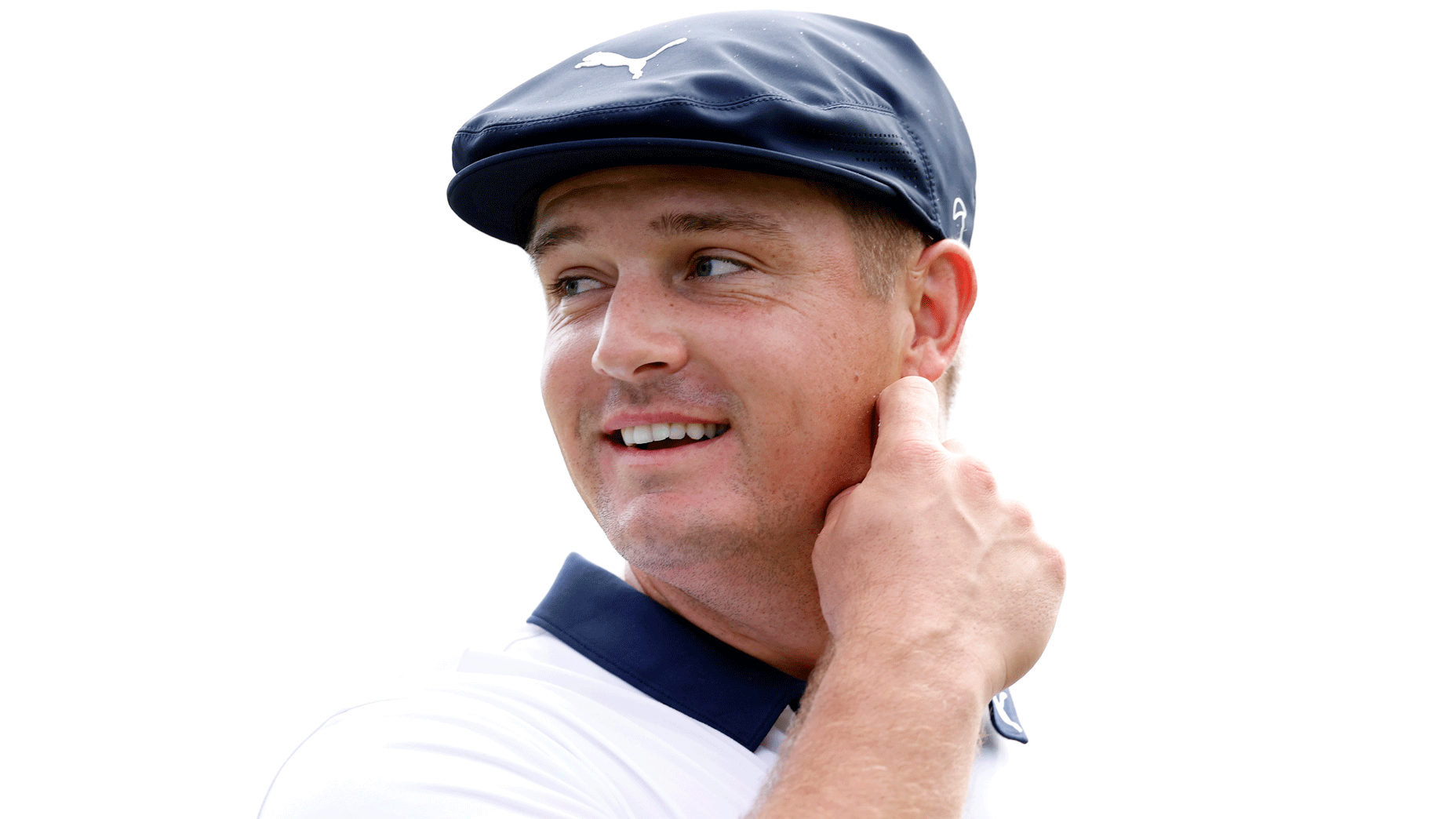 Getty Images
When you hear the names Bryson DeChambeau and Mark Wahlberg, you probably don't think "those guys are similar."
Where Bryson is a professional golfer and self-described 'golf nerd', Wahlberg is a cool movie star. But the two have more in common than you might think.
Both are very interested in fitness and health — Bryson hits the gym multiple times a day and completely transformed his body and Wahlberg is known for his extremely strict adherence to his own fitness routine.
Both are also known for doing things their own way – Bryson on the course, Wahlberg in the gym (and on the course, he's been known to play 18 holes in under an hour).
Both are also very disciplined when it comes to their diet and nutrition. In fact, Bryson is known for drinking up to seven(!) protein shakes a day and is known to down one every few holes on the course.
All of this to say that Bryson's new role as a partner in Wahlberg's lifestyle nutrition company, Performance Inspired Nutrition shouldn't come as a surprise. He has often talked about his diet being a key factor in achieving his goals to add muscle and chase distance like no one else in golf can.
"Everyone is looking for healthy options on the course and at home, and I can't wait to help inspire other to improve their golf fitness and overhall health, the right way," DeChambeau said of his new partnership with PI Nutrition.
DeChambeau has a point. With more and more people than ever picking up the game of golf and focusing on improving their health during the pandemic, the market for all-natural, clean products is growing faster than ever. Through his involvement with Wahlberg's company, Bryson hopes to inspire others to take control of their health, fitness and on-course performance the way he has.
For PI Nutrition co-founder and CEO, Tim Dowd, this partnership with DeChambeau is an ace in the hole. "Bryson DeChambeau is the perfect representative of better golf through proper nutrition and fitness," Dowd said. "Having him on the team will really take us to the next level and help us reach those healthy lifestyle and golf enthusiasts."
Bryson's transformation and how he's reshaped his game speaks for itself, and proves that with proper nutrition and a focus on training in the gym can yield incredible results.